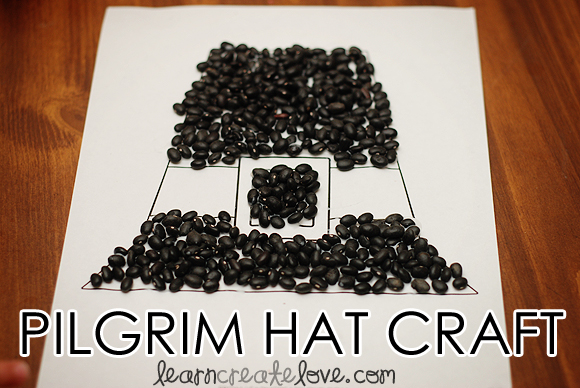 It's been over a week since I've done a craft with Lorelai. She was missing it today and actually asked first thing this morning to "make" something. I had this craft up in my noggin for a while, but I hadn't gotten around to creating the hat yet. I sat down this morning and quickly photoshopped one for this craft. We used some of our leftover dried beans from previous crafts, but you could very easily use squares of cut up construction paper, black tissue paper (if you can find any), or just marker and crayons.
Dex came to watch the fun – and scatter the beans so that he could chase them off of the table, LOL.
Want to do this craft? I made our template into a printable. You can download it below!
Open Pilgrim Hat Printable